Come join us for a great night of worship and songs!
HEY GUYS, CHECK OUT OUR NEW RECORDING STUDIO AT MANDMRECORDING.COM  !!
____________________________________________________________________
Hey Friends, 
Check out our new page, Courtney's Blog. and enjoy the spiritual motivation written by Miss Courtney Cole, member of  SGSU family group, ANOINTED HEARTS.
_______________________________________________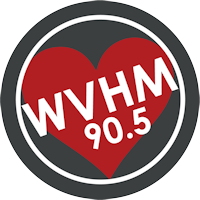 Two years ago at our Spring Convention at Yellow Creek Baptist Church in Cumberland City, TN, Rick Schweinsberg of Daywind Studios came to one of the concerts.  The night he was there, four people were saved.    He liked what he saw and heard -- he said it wasn't just a concert, it was a worship service.  So, he called his boss at Daywind and told them about what was going on at Yellow Creek, and he was told to do something very special for us -- and this is it!    What a blessing they have been to us.   They invited us to come to their recording studio to record a song of each of the groups in SGSU, and they compiled for us this awesome CD.   We couldn't be happier with the quality of the CD and with the kindness and expertise of everyone at Daywind! 
Of course, we know that we cannot take credit for what they did for us...there was a lot of praying going on at Yellow Creek long before we showed up on the scene.  Pastor Phillip Chambers and his people had been going before the throne  asking God to prepare the hearts of the people who were going to be there.  The Holy Spirit was present, and we were just a small part of what He used those two nights for a total of six people to come to know the Lord.  
God is Good -- all the time!!!